Top 10 Careers in Management with Salary & Job Duties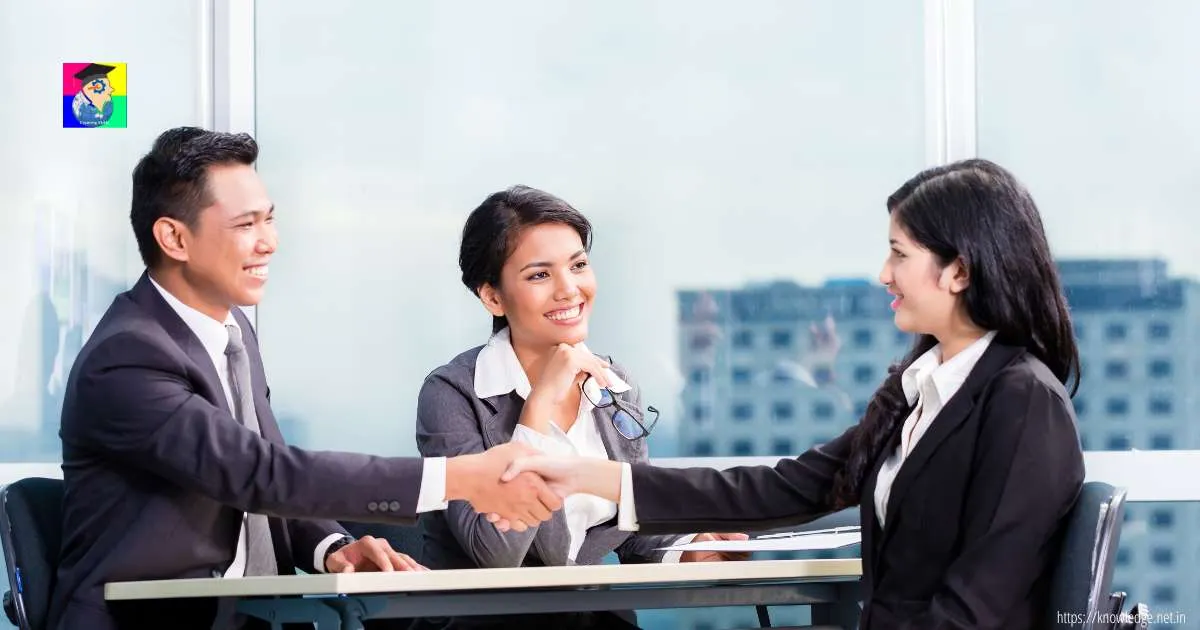 Management is always an exciting and rewarding career for employed people. They dream and try to achieve higher posts on the ladder of management. To achieve the desired position aspirant candidates mostly model their top bosses as they are visible everywhere directly or indirectly. You must know that apart from your organization, a lot of opportunities are available there in the job market for result-oriented management professionals. A degree in management can help you find work in a wide range of industries, including information technology, data science, real estate, finance, marketing, sales, construction, insurance & banking, education, and health care. Understanding the various careers can help you decide what to focus on while earning your management degree.
Indeed* the top job search portal has made deep research on the top 10 highest-paying management careers in India(Sept 2021). Let us have a look one by one with salary, their main duties, and education requirements.
The top 10 of highest-paying careers in management
Management is a broad field of study with a variety of employment opportunities for qualified candidates. After earning a management degree, you may apply for different types of jobs, including a chief executive, sales manager, marketing manager, and human resources manager. For most management jobs, you need a bachelor's or master's degree in management or a relevant subject. Here are some of the highest-paying career options in management:
1. Marketing Manager
National average salary: ₹3,50,172 per year
Primary duties: A marketing manager's responsibilities include overseeing marketing activities, managing the marketing department, planning promotional campaigns, hiring marketing associates, managing the marketing budget, collaborating with design agencies, preparing and delivering marketing materials, assisting with a product launch, and analyzing strategic partners. They also prepare sales or advertising contracts and review print ads, TV commercials, and online ads. Marketing managers can work in many industries, including retail, media and advertising, hospitality, healthcare, finance, and information technology.
Education requirements: To qualify as a marketing manager, many employers ask for a bachelor's degree in marketing, business administration, or business management.
2. Social Media Manager
National average salary: ₹3,01,870 per year
Primary duties: A social media manager's major responsibilities include establishing social media campaigns, communicating with customers and clients, curating and managing published materials, and nurturing leads and sales. A social media manager may do research and oversee the work of social media marketing assistants. Larger firms often appoint social media managers as social media directors and directors of content. They collaborate with different departments including marketing, legal and public relations.
Education requirements: Most employers prefer candidates with a bachelor's degree in public relations, journalism, marketing, communications, or business.
3. Sales Manager
National average salary: ₹4,65,917 per year
Primary duties: A sales manager's responsibilities often include defining and fulfilling sales objectives, supervising the sales team, hiring and training salespeople, arranging products, interacting with customers, and managing the overall sales department. Sales managers also gather, analyze and gain insights from complex data and develop effective sales methods based on those. They should be able to communicate clearly with individuals in different departments and with consumers. Successful managers have active listening skills and the ability to respond to customer queries while assisting them with a transaction.
Education requirements: The minimum qualification required for a sales manager position is a typical bachelor's degree in business administration, mathematics, statistics, or business management.
4. Human Resources Manager
National average salary: ₹3,61,987 per year
Primary duties: The duties of a human resources (HR) manager include recruiting, staffing, employment planning, human resources department management, policy development, employee development, and training and organizational communication. They are also responsible for enhancing employee morale and productivity in the workplace. You may work as an HR manager in nearly any firm or industry that employs people. To thrive in this job, it is important to be a competent communicator with a strong commercial perspective.
Education requirements: To get a job as a human resources manager, you typically need a bachelor's or master's degree in human resources or business management.
5. Operations Manager
National average salary: ₹5,45,916 per year
Primary duties: Businesses, government agencies, and non-profit organizations often employ operations managers to supervise their day-to-day activities. The duties of an operations manager can include managing employees daily, maximizing productivity, increasing profits, creating budgets, developing business forecasts, analyzing financial data, supervising staff, and controlling costs. In large companies, these managers oversee, hire and educate workers, manage quality assurance programs, and design process changes.
Education requirements: To become an operations manager, you typically need a bachelor's degree or a master's degree in operations management or business administration. Companies sometimes prefer candidates with around two years of relevant work experience.
6. Business Analyst
National average salary: ₹5,84,751 per year
Primary duties: Budgeting, forecasting, planning, monitoring, analyzing, pricing, developing business analysis, establishing business needs, and reporting to stakeholders are among the key responsibilities of a business analyst. A business analyst's primary tasks include finding any business problems or inefficiencies and making recommendations. They mostly work on IT and business transformation initiatives, although they can also be responsible for working on projects in other areas.
Business analysts are often hired from the beginning of a project and serve as advisors to senior management and executive teams. Many business analysts work as contractors on specialized projects, serving as the communicator between IT and the rest of the organization.
Education requirements: A bachelor's degree in business administration or management is often necessary to work as a business analyst.
7. Accounting Manager
National average salary: ₹7,14,315 per year
Primary duties: An accounting manager's primary responsibilities include overseeing the accounting department's daily operations, including the general ledger, payroll, budgets, revenues, reconciliations, and fixed assets and debts. They also write financial documents, maintain files and records, assign projects to staff and make financial recommendations to management or clients. Accounting managers often have multiple direct reports and are responsible for equally distributing duties throughout the team. Accounting managers are in charge of improving team performance and maximizing individual contributions.
Education requirements: An accounting manager usually needs to have a bachelor's degree in finance, accounting, or business management, and many times is required to obtain a master's degree in a related field. Most employers also prefer candidates with several years of experience in accounting.
8. Finance Manager
National average salary: ₹7,41,064 per year
Primary duties: A finance manager is an accounting and budgeting specialist. Their primary duties may include preparing financial statements, reducing expenses, managing accounting staff, creating financial forecasts, and communicating accounting issues. They may also coordinate annual audits and quarterly reviews, create and implement policy documents and participate in other financial projects as needed. Financial managers are in charge of all aspects of a company's finances. They create short and long-term financial goals and build data-centric strategies to accomplish them. They often collaborate with project managers and departmental managers to make key financial decisions for the firm.
Education requirements: To secure a position as a finance manager, you may need a bachelor's degree in finance management, however, a master's degree can help you get a job with higher earning potential.
9. Architectural and Engineering Manager
National average salary: ₹9,21,304 per year
Primary duties: Architectural and engineering managers lead a team of engineers and architects during a project. These managers usually monitor construction and renovation projects. Their duties include making detailed technical plans, managing staff, and resources, and interacting with the team and clients. They often use their technical knowledge and experience to make sure plans, materials, and methods are technologically appropriate for the situation.
In architectural and engineering firms, an engineering manager may plan and organize tasks while also overseeing personnel. They are in charge of creating general concepts for new goods and resolving issues that may prevent projects from being completed. Engineering managers develop timetables and administrative processes for various projects.
Education requirements: A bachelor's degree or a master's degree in mechanical, civil, electrical or computer engineering is necessary to become an engineering manager.
10. Chief Executive Officer (CEO)
National average salary: ₹6,68,737 per year
Primary duties: The roles and responsibilities of a CEO may differ from firm to firm and are frequently determined by the company's organizational structure and size. In smaller businesses, the CEO takes on a more "hands-on" role, making lower-level business decisions like hiring decisions in addition to large and more strategic ones. In larger organizations, they typically manage other C-suite executives and make important decisions that impact the entire organization. Implementing department-wide rules, distributing department resources, providing constructive feedback to workers, and cooperating with other departments are just a few of the additional responsibilities of a chief executive officer.
Education requirements: You can pursue a degree in marketing, accountancy, business administration, or business analytics if you want to become a chief executive officer.
*Referral Credits - https://in.indeed.com