Top 10 Benefits Of Pursuing an Online MBA: An In-depth Look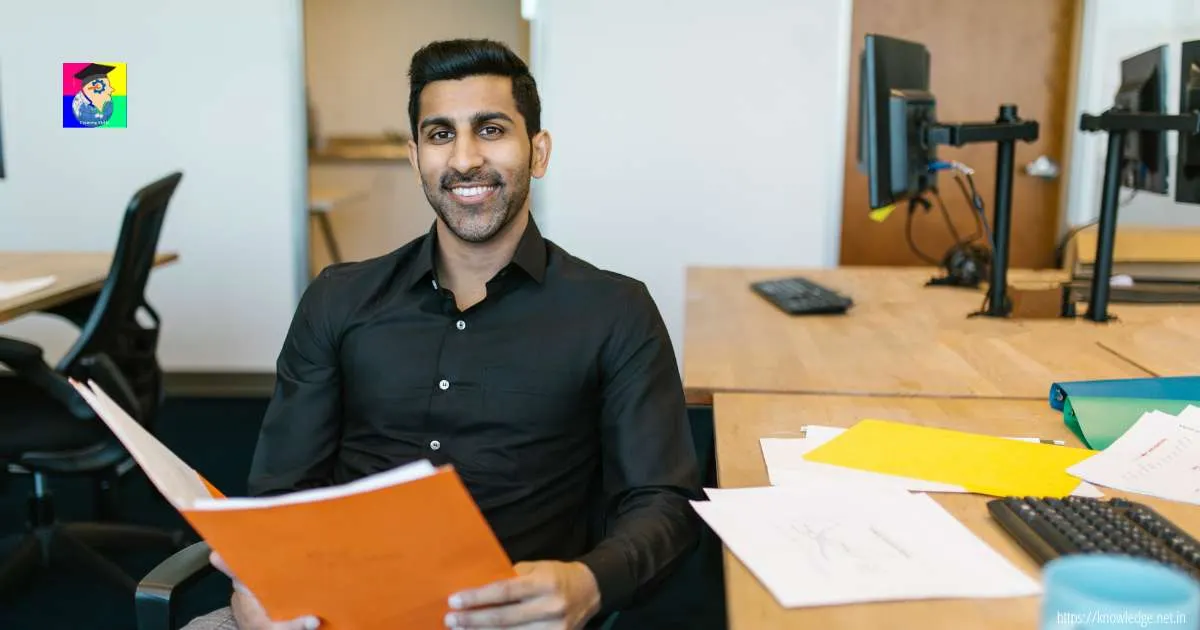 Top 10 reasons why you should pursue an Online MBA:
In today's competitive age, earning an MBA is critical for aspiring business administrators and managers looking to advance their careers.
An MBA from a prestigious university provides a world of prospects and develops your competence and skills.
With changing educational needs and technology enabling online learning, online MBA courses in India have proven to be a godsend to applicants seeking self-paced education at an affordable price.
Pursuing an MBA degree online from a reputable university equips you with the necessary competencies while allowing for the flexibility of remote learning.
Have you ever wondered why people talk about online MBA courses so much more than other types of courses these days?
Here is why you should pursue MBA -
The Top Ten Reasons to Pursue an Online MBA
1. Professional Advancement
Pursuing an online MBA will expose you to a plethora of job prospects in your chosen field of study. It will enable you to develop into an expert and flourish in a certain field.
The programme is ideal for people seeking a shift into a managerial role in a different sector or for those seeking promotion within their existing sector.
Pursuing an online MBA from a reputable business institution will also assist you in securing managerial employment.
2. Enhancement of management abilities
Both newcomers and working professionals can obtain an online MBA.
The training will assist them in developing their management skills, as well as other necessary managerial abilities such as critical thinking, leadership, and decision-making.
Your MBA will teach you both short and long-term decision-making, which requires excellent time management, organizational, and relational skills.
Through learning how to negotiate, resolve conflicts, and manage operations, you'll develop empathy for others and insight into their motivations.
3. A variety of specializations to choose from
Each of us carries special skills that complement our aptitudes. Be it quick wit and creativity or the ability to look at a situation from all angles.
These traits can be enhanced by choosing an appropriate MBA specialization. In the third and fourth semesters, you must choose one of these specialities.
Once you've chosen a specialisation, you'll begin developing expertise and breaking into new sectors.
Marketing, strategic management, international business, general management, human resource management, finance, entrepreneurship, and information technology management are a few specialities you can choose from.
4. Access to Global Business Network
By enrolling in the best online MBA programmes, you will gain access to a vast corporate network.
You will interact with other students, professors, and teachers, as well as business professionals with extensive management expertise and experience.
This will substantially aid in the development of your business management and networking skills.
Additionally, you will have the opportunity to meet your alumni and make the most of their knowledge and talents to further your learnings.
These connections or interactions with people in your immediate environment and business contacts can help you build a worldwide business network and engage in global events and issues.
5. The Best-Compensated Jobs
Along with the numerous benefits of online MBA programmes, career prospects with attractive compensation packages are a primary motivation to enrol in an online MBA.
PayScale estimates that an MBA graduate can make an average annual income of INR 806,000.
Salary will vary depending on your online MBA degree - full-time online MBA, part-time online MBA, or online executive MBA - your talents and experience, your employer, and your job location.
6. Individual Achievement
Pursuing an online MBA degree while working and juggling other responsibilities is an extraordinary personal achievement that builds confidence and aid in future financial advantages.
Apart from that, an online MBA confers legitimacy on you in the job and boosts your self-confidence as you advance in your field of study.
Additionally, it will aid in the development of time management and motivation abilities, as well as interpersonal respect and lifestyle choices.
7. Establish Yourself as a Successful Entrepreneur
People who want to be entrepreneurs need to have a strong foundation of understanding of what might and might not work in a business setting before they can move on.
By getting an MBA, you can have skills in place before you start your own business. An MBA gives you the real-world skills you need to be successful in a competitive and professional world.
An MBA gives you direction when you have to do things that aren't related to your work or ideas.
When it comes to managing money, for example, you need to learn the skill. As a business owner, you need to know and be good at business.
8. MBAs are excellent for job advancement and expanding business chances.
Many students pursue MBAs in order to change industries or rise to managerial or administrative positions.
You should not attempt to do both at the same time, as this may result in you being spread too thin - without the necessary job experience in the new role to back it up.
Approximately one-third of potential MBA students use their management education to pursue new industries or job responsibilities.
Before applying for the MBA, it's a good idea to decide on the industry and job you want to pursue.
This way, it will be easy to choose the ideal MBA programme for your needs and to articulate clear future goals during your application interview.
Additionally, you'll have two years to acquire the specific abilities required for the new position.
9. Accreditation and Global Certificate
Accreditation is also available for online MBA programmes. We now live in a world where online education is given the same respect as on-campus education.
Simply verify the accreditation of your MBA program or university prior to enrolling to avoid falling victim to a scam.
Once you've done your study, determining the difference between a real Business degree and a phoney one shouldn't be difficult.
10. Affordable
Online MBA tuition is less expensive. Another advantage of online education is that you will just be responsible for tuition fees.
Moving overseas entails additional costs such as housing, transportation, and visas (this might not be the case; it depends on your nationality).
If you're considering a career in management, an MBA is regarded as the gold standard. The online program ensures that your career receives the necessary boost to take advantage of greater prospects.
You can study at your own speed while still receiving the high-quality education necessary for a successful professional career.
Key Program Features at Online MBA
Flexible - Online delivery strategy that allows you to study when, where, and for as long as you want.
Futuristic- An MBA programme that prepares you for tomorrow's workplace
Global - An MBA degree program that is accepted by regulatory bodies worldwide
Affordability - A world-class MBA degree is now affordable for everyone.
You may explore D. Y. Patil Universities Online MBA program by clicking here. Admissions are currently open!
What do you think about all the above 10 benefits? Comment below.