Can Individuals Holding a Distance Education Degree Pursue a PHD?
Can Individuals Holding a Distance Education Degree Pursue a PHD?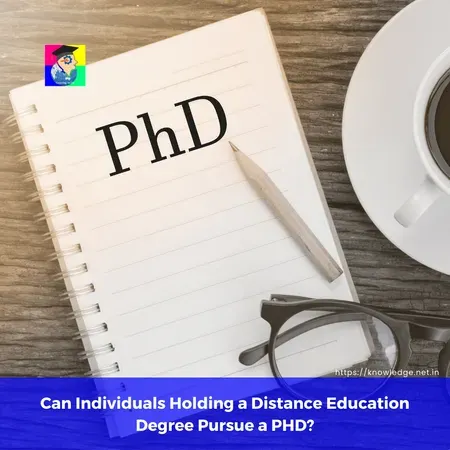 Yes, individuals holding a distance education degree can pursue a Ph.D. Distance education programs, also known as online or remote learning programs, have become increasingly popular and widely accepted in recent years. Many reputable universities and institutions offer distance education programs at the undergraduate, graduate, and doctoral levels.
The admission requirements for a Ph.D. program can vary among institutions, but in general, they typically include a master's degree in a relevant field, along with other criteria such as research experience, strong academic performance, letters of recommendation, and a statement of purpose. Some Ph.D. programs may also require applicants to take standardized tests like the GRE (Graduate Record Examination) or equivalent exams.
If you hold a distance education degree and are interested in pursuing a Ph.D., it is important to research and identify universities or institutions that offer Ph.D. programs in your field of interest and check their specific admission requirements. It's worth noting that the reputation and accreditation of the institution offering
the distance education degree can also play a role in the evaluation of your application by potential Ph.D. programs.
Ultimately, the decision to accept an individual with a distance education degree into a Ph.D. program lies with the university or institution offering the program. It is advisable to reach out to the admissions offices of the specific Ph.D. programs you are interested in to inquire about their policies regarding distance education
degrees and their eligibility criteria for admission.
Discover the limitless possibilities and break barriers as we explore how individuals holding a distance education degree can confidently pursue their PHD dreams. Share your thoughts and experiences below👇!