BBA VS B.COM: Which one is a better option after the 12th?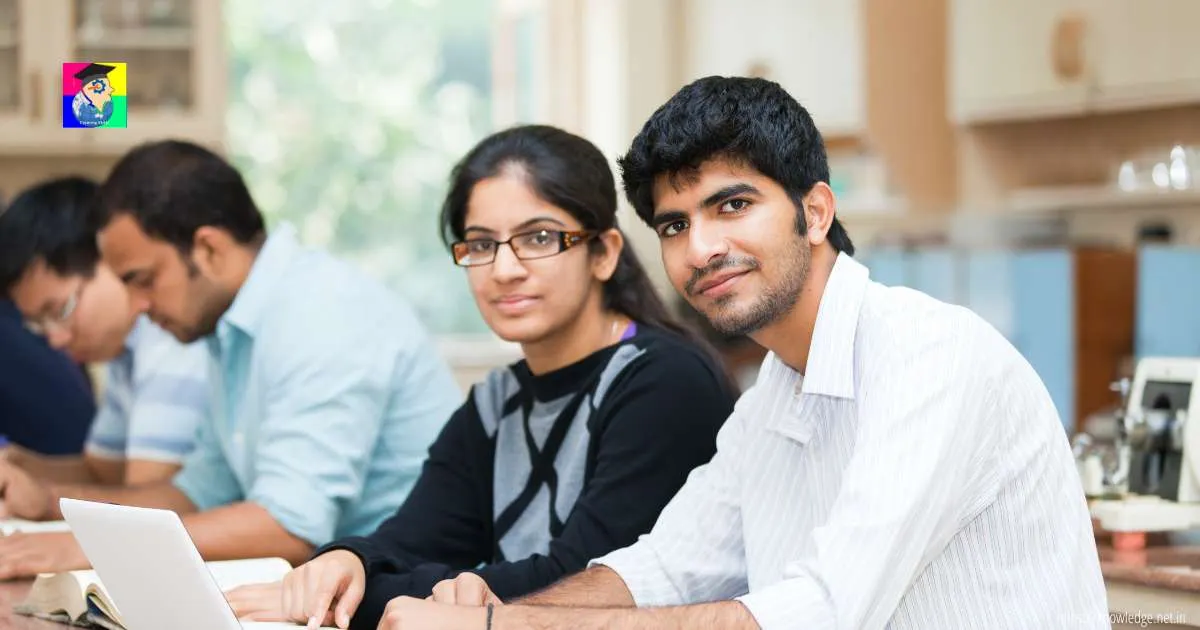 B.Com vs BBA, which one is better after the 12th?
Choosing a course to pursue is a difficult decision for students. Another challenge for students with a commerce or business background is deciding to choose a B.Com or a BBA as their undergraduate degree. Students often struggle with the BBA vs B.Com debate when it comes to deciding the right program to fulfil their post-graduation objectives and ambitions.
According to Manipal University experts, There are several significant differences between the courses that you should be aware of. Understanding the difference between BBA and B.Com will ease you in determining either BBA or B.Com for your undergraduate study.
This article gives you an outlook for BBA or B.Com which is better as a stream for a promising career.
Career scope and job opportunities in BBA and B.Com
It's essential to understand whether or not your degree will land you a job. Job scope will also help you understand BBA or BCom which is better. Check out the following comparison to know the industries that become available to you.
Salary Packages for B.Com graduates-
After completing B.Com the opportunities of landing a good job with a good salary are quite high. However, salary packages may differ depending on the graduates' talents and job experience.
B.Com graduates may have to work on different job profiles eg. Jr. Accountant, Accountant, Account Executive, Business Executive, Financial Analyst, Tax Consultant, Financial Consultant, Accounts Manager, Business Consultant, Finance Manager, Financial Analyst, Chartered Accountant, Company Secretary, etc. The salary packages may vary between INR 2,00,000/- p.a. to INR 6,00,000/- p. a.
Job opportunities after BCom
Chartered Accountant: A Chartered Accountant maintains the organization's finances, assessing taxes, and offering financial advice to the company. It is a highly paid and highly regarded job in any sector. In India, the average salary for a Chartered Accountant is INR 7 lakhs.
Cost Accountant: The Cost Accountant outlines the firm's yearly budget. It is also a highly sought-after job route that may lead to a prosperous career. In India, the average salary for a Cost Accountant is INR 7 lakhs.
Company Secretary: One of the most crucial jobs in any firm is that of the company secretary. They are responsible for directing the company's day-to-day operations, administrative tasks, legal activities, and other critical functions. It is a highly prized job in any company. In India, the average salary for a Company Secretary is INR 6.25 lakhs.
Cost and Management Accountants: CMAs' job descriptions include developing plans for the company's growth and profit improvement. In India, the average salary for a Cost and Management Accountant is INR 7.1 lakhs.
Financial Manager: A Financial Manager is in charge of the company's financial resources and ensuring that they are used properly. They are also accountable for the company's earnings and losses. In India, the average salary for a Financial Manager is INR 9 lakhs.
Salary packages for BBA graduates
BBA degrees are in great demand in every field. Across sectors, there are many jobs after BBA with good salaries. Graduates with a BBA degree excel in these fields:
BBA graduates may have to work on different job profiles eg. Financial Analyst, Human Resources, Operations Manager, Marketing Manager, Business Development Manager, Marketing Executive, Executive Assistant, etc.
The salary packages may vary between INR 3,00,000/- p.a. to INR 7,00,000/- p. a.
Job opportunities after BBA
Human Resource Manager: A Manager's work in a firm is critical since he or she will be tasked with hiring efficient staff and looking after employee interests. The Human Resource Manager contributes to the organization's development and increases worker efficiency. In India, a Human Resource Manager can earn an annual income of INR 5.95 lakhs.
Operations Team Leader: The Operations Team Leader is in charge of the services supplied by the businesses to its customers as well as the upkeep of the firm's assets and resources. In India, an Operation Team Leader earns INR 7.10 lakhs.
Project Manager: The Project Manager manages the work of the workers and reports to higher authorities on the development of the organization's initiatives. The average salary of a Project Manager in India is INR 14.5 lakhs.
Solutions Applications Product Consultant: A SAP Consultant directs an organization's use of SAP software. The consultant is also in charge of keeping the organization up to date on the newest improvements and technical breakthroughs in the sector. The average salary of a Solutions Applications Product Consultant in India is INR 8.57 lakhs.
Business Development Executive: The executive is in charge of researching market trends and developing plans to assist the company to expand. In India, the average salary for a Business Development Executive is INR 5.66 lakhs.
BBA Vs B. Com: Technical skill sets
Students must have the technical knowledge to excel in the course and in their careers. The technical expertise demanded by BBA and B. Com are:
BBA technical skills
Computer skills — A BBA degree demands you to be technologically proficient. Throughout the course, you will be completing a lot of work on the computer. Most BBA professions are also technologically sophisticated, therefore you must be proficient with computers.
Analytical skills — As part of your education, the BBA degree needs you to complete a lot of analysis. You will also master sophisticated analytical software, which is now a need for most management roles.
Presentation skills — Making presentations is an essential aspect of the BBA degree programmes and all connected jobs. Presentations are a common and efficient form of visual communication in business.
Accounting skills — As part of the BBA programme, you will learn about all areas of running a company, including accounting. To succeed, you must be naturally gifted with numbers.
Digital Marketing Skills — Digital marketing is the latest buzzword. Digital marketing will be a vital element of most management roles, you must be familiar with all features involved, such as SEO, SEM, SMM, AdWords, etc.
B.Com Technical skills
Computer skills – All professional learning, including the B.Com. the degree programme is now computer-based. You must be adept in the use of computers and other software programmes that will benefit you in your studies.
Accounting skills — Accounting is a vital component of B.Com. Many go on to pursue jobs in accounting. To thrive in your job, you must be strong with numbers.
Taxation skills — Another vital element in B.Com is taxation. You must have a strong knowledge of the country's tax system, including its laws and regulations as well as its applications. Tax knowledge will offer you a variety of professional opportunities.
Analytical skills — Analysing figures, laws, and regulations, as well as utilising analytical software, are significant parts of the course and professions, therefore you must be able to do analyses.
Research skills – B.Com is a theoretical subject that necessitates extensive investigation. To perform well in the course, you must have solid research skills.
BBA Vs BCom: Personal skill sets
BBA personal skills
Communication skills — The most essential skill to have is communication skills. You will perform well in all parts of life if you are a skilled communicator. Good communication is the fuel that powers other talents and boosts your confidence.
Teamwork skills — The contemporary BBA degree needs you to operate as part of a team, just as you would in your profession. You will be working in groups, and in order to complete the job and flourish, you must be able to work well with others.
Leadership skills — Because the BBA degree programme leads to management and administrative jobs, you must be a competent leader. Your profession will want you to manage employees, departments, and operations.
Public engaging skills — Organising conferences, giving speeches, and meeting new individuals will just need solid public engaging skills. Public speakers who are good at what they do fare well in their jobs.
Marketing skills — BBA students must be able to market their goods and services, as well as their competencies. Thus, marketing skills are extremely vital.
B.Com personal skills
Teamwork — B.Com students are required to work in groups. Even if you work professionally, you will be assigned to a large department. So, to work and achieve, collaboration skills are required.
Time management skills — Completing work on time, checking people on scheduled dates and times, completing projects on time and other time-bound activities are pivotal in any workplace. Your ability to manage your time will serve you well in your education and profession.
Critical thinking skills — B. Com is an academic course requiring critical thinking skills. A significant amount of theory must be learned and understood. The theory will benefit you and help you develop your critical thinking abilities. It will also assist you in doing effective research and analysis in your education and profession.
Ability to solve problems — You will be asked to address industry-related challenges as part of your B.Com study, which will prepare you for your profession. Problem-solving abilities will serve you well in your work as well.
Communication Skills — Communication skills are important personal traits not only for your career but also in everyday life. Thus, you must learn to communicate effectively if you are to succeed in all parts of life.
Eligibility and admission process for BBA and B.Com
Eligibility criteria for B.Com course:
To obtain a B.Com after Class 12th, the student must have completed the 12th class in commerce or any other stream with a grade point average of 50 per cent.
Eligibility criteria for BBA course:
Students having a cumulative grade point average of 50 per cent in any subject may pursue a bachelor's degree in Business Administration. However, some universities favour individuals who have a strong background in mathematics.
Admission process:
Most institutions accept candidates for BCom admissions based on their Class 12th grade point average. However, certain institutions may hold entrance examinations. The duration of B.Com is 3 years divided into 6 semesters.
Most universities that accept applications for BBA admission prefer that applicants take an entrance exam apart from their high school grades. The duration of BBA is 3 years divided into 6 semesters.
Course fee and duration of BBA and B.Com course:
As BBA is a more professional course, fees are often higher than B.Com. The costs for BBA vary from 80,000 to INR 2,50,000 per year, and for B.Com ranges from 20,000 to INR 1,00,00 per year. The fees vary depending on the type of institution. Private institutes incur more fees than government institutes.
BBA or BCom: which is better?
If you are thinking B.Com or BBA which is better, then this question is basically subjected to personal preferences, ambitions, and career possibilities of a certain stream of interest.
However, the difference between B.Com and BBA can be characterized by the fact that a candidate wishes the course in terms of a future goal(s).
It is an opportune decision to take BBA if you want to pursue a career in management. The applicant's confidence in the competencies connected to business and management determines a propensity to pursue BBA.
Along with this, you can pursue an MBA degree course after B.Com, however, MBA shows to be more helpful if accompanied by a BBA background. So, enrol for BBA after 10+2 if your primary purpose is to become an MBA graduate.
You can enrol in the online B.Com course if you are interested in studying finance and economics. This curriculum will help in obtaining different skills within the bachelor's degree.
BCom is a more specialized degree, but BBA is a better option for those who want to take a management course later on and want to hone their business skills. Thus, it is always best to assess your potential, abilities, and interests before deciding which is better – BBA or BCom.