8 Top Myths Debunked About Online Degree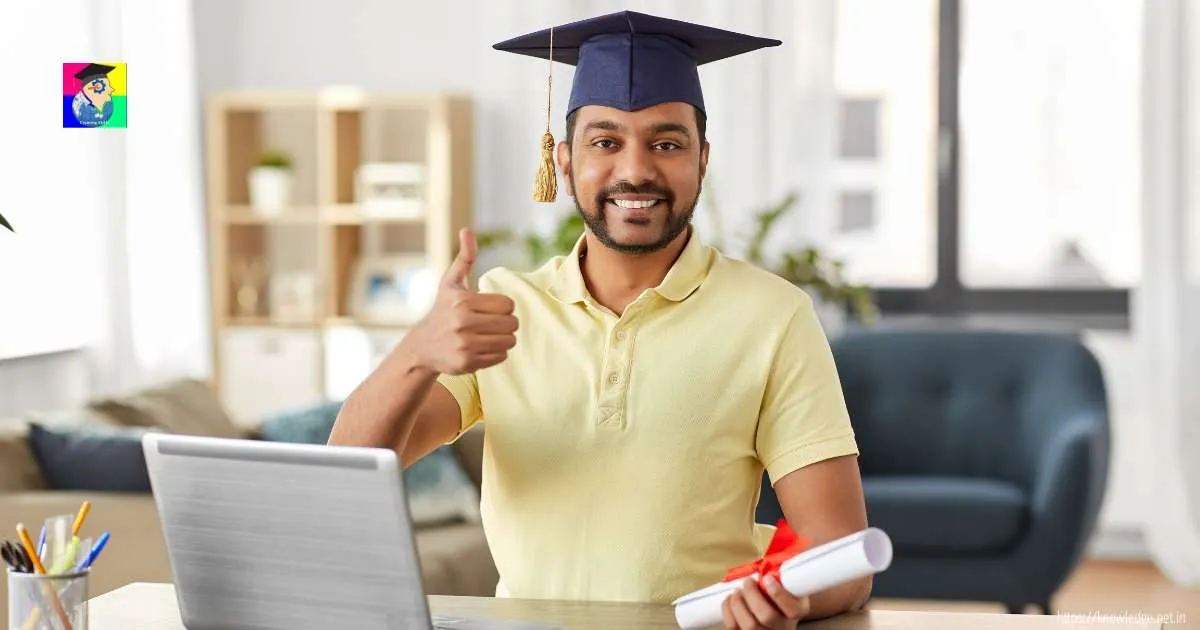 8 TOP MYTHS 😕 DEBUNKED ABOUT INDIAN ONLINE DEGREE PROGRAMS
For years, traditional education is given the upper hand over online or distance learning programs. In fact, before the pandemic, the common people thought of online learning as a scam or a side hobby to acquire new skills. However, online learning programs have now found their time to shine.
Indian Govts nodal agency UGC has taken stringent steps to control the quality of online degree programs. Now only NAAC-graded and experienced Universities can offer online UG or PG programs. Whether you're an undergraduate exploring college options or a graduate working adult considering an advanced degree, investigating online classes and online degree programs will likely be part of your due diligence when selecting an institute of higher learning.
Here are eight - 8 common myths 😕 and misconceptions regarding online degree programs and remote learning to help make your decision process less complicated:-
Myth #1: An online degree is not equivalent to the regular degree
Myth #2: Online learning offers low-quality education
Myth #3: eLearning is easier
Myth #4: Online learning requires a high-end laptop or computer
Myth #5: Online degree not accepted by an employer
Myth #6: It's easy to cheat in online courses
Myth #7: You can't interact with your professors or classmates.
Myth #8: You can't get a loan or EMI facility to pay the fee for Online courses
Let us debunk all myths one by one 👇...
Myth #8: You can't get a loan or EMI facility to pay the fee for Online courses
False! Well-known Universities provide online degree courses with financial aid i.e. they have tie-up with banks. Once applicant shows interest in financial support, they are routed through a special channel created by supporting banks.
The channel helps interested applicants to apply for loans for college fees. Then after submitting all required documents, the bank verifies the applicants repaying capacity. Eligible candidates get the loan and amount transferred to University by the bank. Then afterwards students repay the loan in easy EMIs to the bank.
If you have questions over EMI's, reach out to one of our Admission Counselors for help.
Myth #7: You can't interact with your professors or classmates
Despite the fact that everyone uses Instagram, Facebook, WhatsApp, YouTube, LinkedIn, and Google these days (including your grandmother), rumours persist that you will not be able to interact with teachers, professors, or classmates if you take an online course.
It's not the case or reality is quite different than rumour. Remote learning platforms have evolved to include discussion rooms and video chats, and it's likely your professor will hold virtual "office hours" for students who need a little extra help or have questions.
Some course instructors even set up Facebook groups or other online forums like Telegram, WhatsApp groups to make it easier for the class to interact. Just like social media, there are numerous ways adapted by teachers to interact with students so that you can ask questions and share with classmates in an online course.
Myth #6: It's easy to cheat in online courses
While this may have been true in the past, tremendous improvements in online learning have made cheating tougher. From browser blocking functions during examinations to keystroke tracking to online proctors, new technology often makes it more difficult to cheat in online courses, not easier.
Online programs also require classroom interaction, micro-quizzes, and video presentations as part of your evaluation, so it's often tough to find ways to cheat than just preparing for exams
Myth #5: Online degree not accepted by an employer
It's frequently heard in the Indian job market that a few big Indian recruiters and employers are not accepting applications from Open University degree holders. On the other hand recruiters and employers brought their concerns on appropriate platforms about the quality of education of distance learning programs.
After research, the UGC has intervened and allowed NAAC-graded Universities to introduce online UG and PG degree programs. Such online degree programs ensure the quality and skill upgradations through the online delivery of courses. Many known Universities like Amity online, Manipal, D. Y. Patil, Symbiosis online, Bharati Vidyapeeth University online, etc applied for NAAC gradations and acquired the eligibility to offer an online bachelors and masters degree program.
Myth #4: Online learning requires a high-end laptop or computer
Technology has made progress by leaps and bounds. Therefore, you are no longer confined to laptops and desktops to get an online degree. You can leverage the power of your smartphone to download official apps from your education provider and get learning anytime, anywhere.
Plus, think about all the money that you would be spending if you had to travel daily to your classes. Even you will not be able to carry on with your existing job in case you want to enrol in a regular degree course. Or worse, think of the situation where you would have to relocate to an entirely new city for a new job. The total costs of shifting, rent, and other expenses would surely make traditional learning more expensive.
Myth #3: eLearning is easier
On the contrary, e-learning is tougher and more rigorous than traditional classroom programs. The primary reason for this difference is that online learning calls for sharper reading and writing skills. Further, you are in charge of your education. It requires a greater amount of discipline and dedication to stay on top of all the deadlines, assignments, tests, and other schedules.
Myth #2: Online learning offers low-quality education
Initially, universities and colleges did not have the direction or resources to conduct online programs. This resulted in a minor trade-off with quality. Fortunately, now we are living in a time where technology is ubiquitous, and it would be a criminal waste to miss out on the opportunity. Also, UGC has introduced stringent rules to enforce quality by default. You might be aware that only those experienced Universities are allowed to offer online degrees which have secured NAAC gradation.
With a growing number of students and improved channels for communication, educational institutions are finding the best possible ways to cater to the changing needs. They are also recruiting top-notch educators and faculty members to be a part of their programs. As a result, you can now trust your future in the hands of highly skilled and knowledgeable faculty members.
Additionally, as part of regulations, online learning portals have to adhere to the highest standards of quality to retain their accreditation and recognition. Therefore, as long as your education provider is accredited, you do not have to worry about the quality of education.
Myth #1: An online degree is not equivalent to the regular degree
There used to be a grain of truth in this rumour as employers were not ready to give importance to open and distance learning degrees despite the UGC regulations on the equivalence of all degrees. However, that was almost a decade ago when online learning was still in its nascent stages.
At present, the University Grants Commission (UGC) has authorized top universities to offer their programs online. In the landmark UGC (Online Courses or Programmes) Regulations Act of 2018, the UGC announced that educational institutions can offer online certificate, diploma, and degree programs in disciplines that have the same program in the classroom teaching model except for science and technology courses.
The impact of this act is that these online programs will bear as much weight and value as offline degrees. And whether you apply for the program to gain practical or theoretical knowledge or for better job prospects, online degrees will hold the same merit as traditional ones.
UGC has declared officially that the Online degree or distance degree acquired from a recognized University is equivalent to the regular degree. Since the programs are offered by big well-known NAAC graded Universities with a focus on quality education the online degrees are well accepted by employers.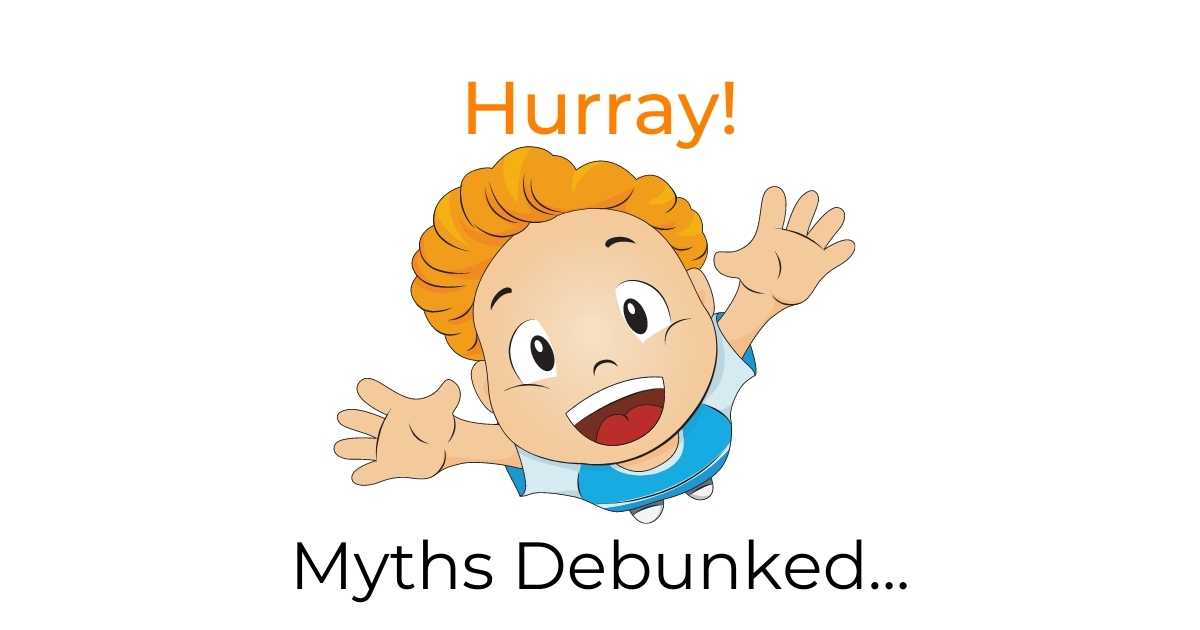 Till now we have seen how people think about online degrees and what is the reality. After the pandemic, there is a "revenge placement" is going on in the job market. Do not let yourself be behind the race as your resume is shortlisted for a job interview only if you are qualified. Get enrolled today for a suitable online or distance degree for your career.
Contact us for free guidance. You have valuable learning today after going through the article given above. Comment below 👇 on the most important myth you found today.